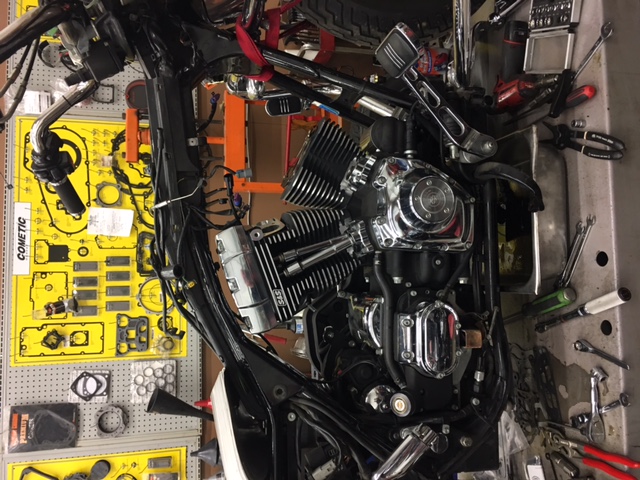 Repairs
New York State Motorcycle inspections

If your motorcycle is not up to New York state standards, we'll let you know which items need service, and fix and upgrade your motorcycle right in our shop.

We perform New York State Inspections every day between the hours of 10-6. No appointment is necessary. Just bring your current registration card.

For additional information, please call us at 845-377-0573.

The credibility of our Service Department is absolutely astounding. We specialize in stock and high performance Harley-Davidson® bikes, but we are equipped to make ANY YEAR MAKE OR MODEL run perfectly.

Unlike the dealers, we love old bikes! We honor all warranty work AND We accommodate any type of problem that may arise with your Harley-Davidson® or other motorcycle in an efficient, precise, and timely manner.