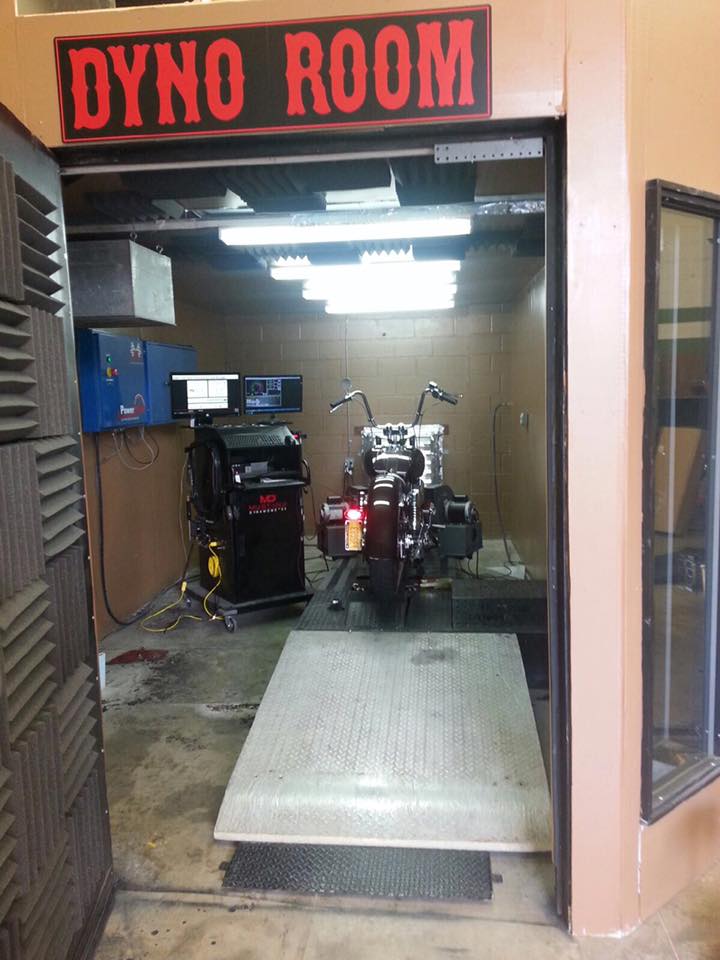 Dyno Tuning
The staff at MotorHead Motorcycles has been dyno tuning since 2001. In addition to our own in-house dyno tuning, we also tune for several other shops in the Hudson Valley and surrounding areas. Come straight to the place where the professionals have their tuning done!

Call or stop in for a quote to improve horsepower, safety, response, and performance. We provide state-of-the-art Dynamometer and Performance testing. Our dynamometer and diagnostic test equipment allow our certified technicians to accurately and quickly diagnose performance problems. By simulating road testing right in our shop, problems are easily diagnosed in a fraction of the time - saving you money!

Why Dyno:
Dyno tuning is an immediate, precise diagnosis of your bike. It shortens the time needed to diagnose and fix problems, and allows you to actually see what you need to do to reach your bikes' highest potential and achieve aximum performance with the best possible mileage. Over time we can compare any future problems to past saved "healthy runs."